granite setts contact cookie 07968582231
driveway to 17th hundreds country house in the cotswolds our remit to use a suitable material. we chose a reclaimed granite sett cubes with varying sizes to form a bogen pattern.we used a band of 3 setts to all outsides. view to house
this gives us levels and falls for water we also place our gully pots to catch all the debris they are fitted with sludge buckets
we then started from the far side working to the gate we set up our templates which i designed my self.they are better than the old way of laying.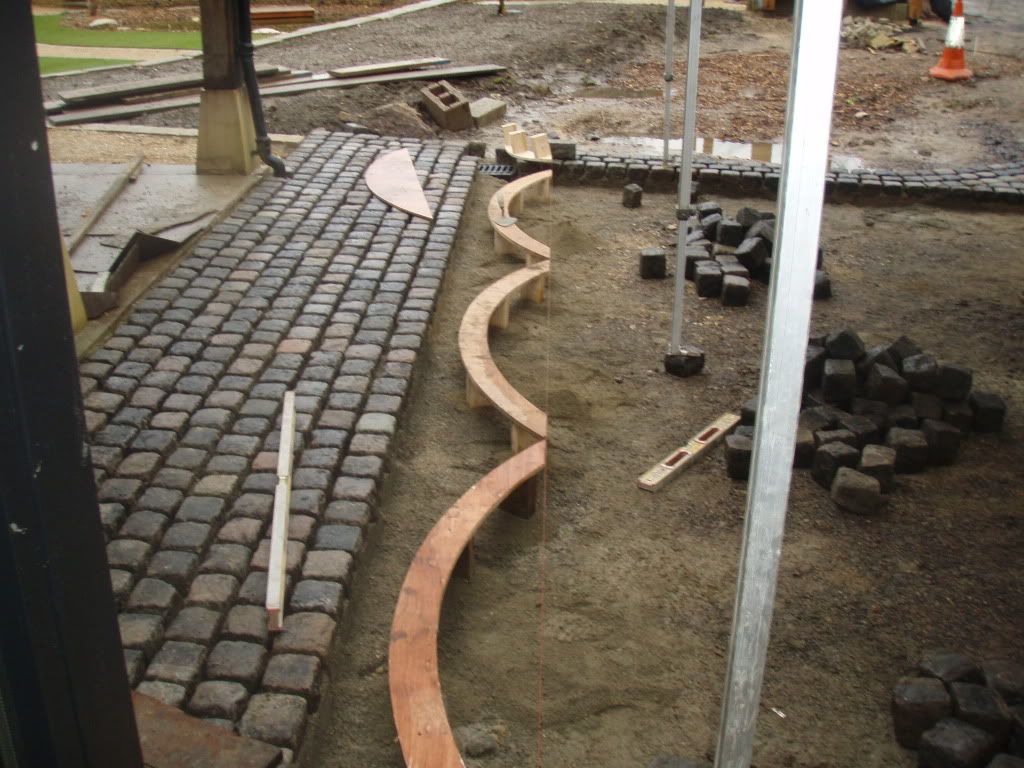 the setts are laid on a 4/1 sharp sand cement mix tapped in to level with lump hammer
as you can see we have a gazebo x2 which gives us 32m2 of protection from rain and sun they are tested to 70mph winds there from poptents northern ireland.
the start f the bogens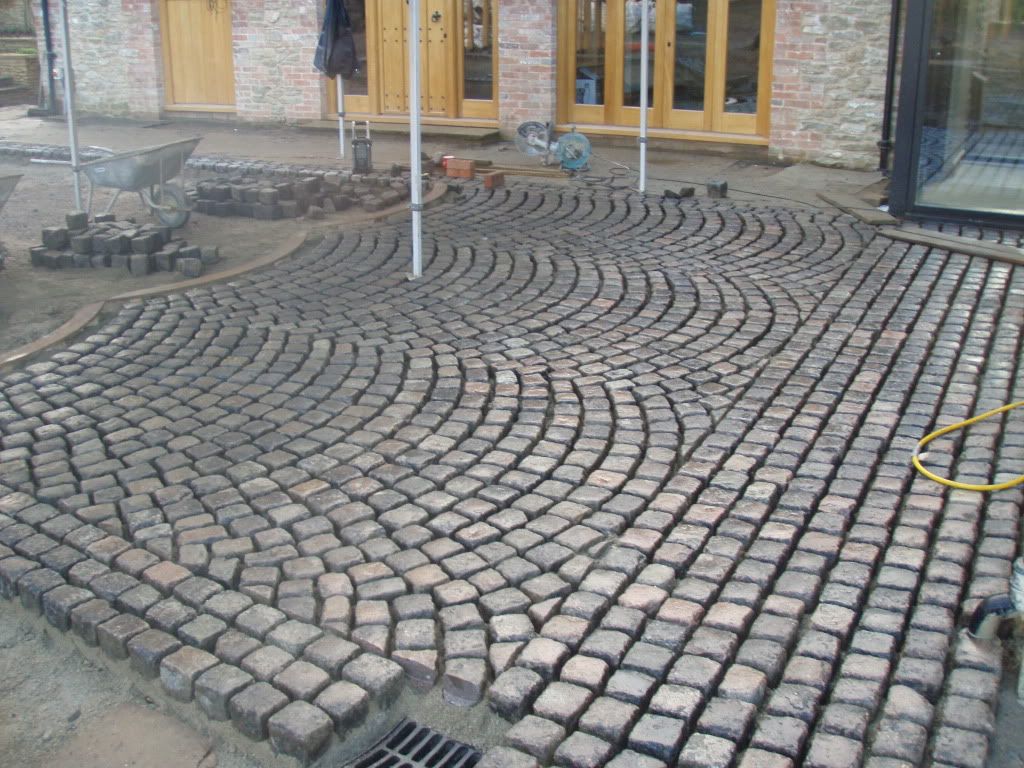 src="http://i742.photobucket.com/albums/xx67/cookiewales/sneed%20boguns/128.jpg" border="0" alt=" photo 128.jpg"/> you can see the gully which is covered over to stop sand cement droping in.
working under lights very good for winter work as we stay local to the project we like to work 12hours if we can except friday noon finish to head home 4 hours to york from here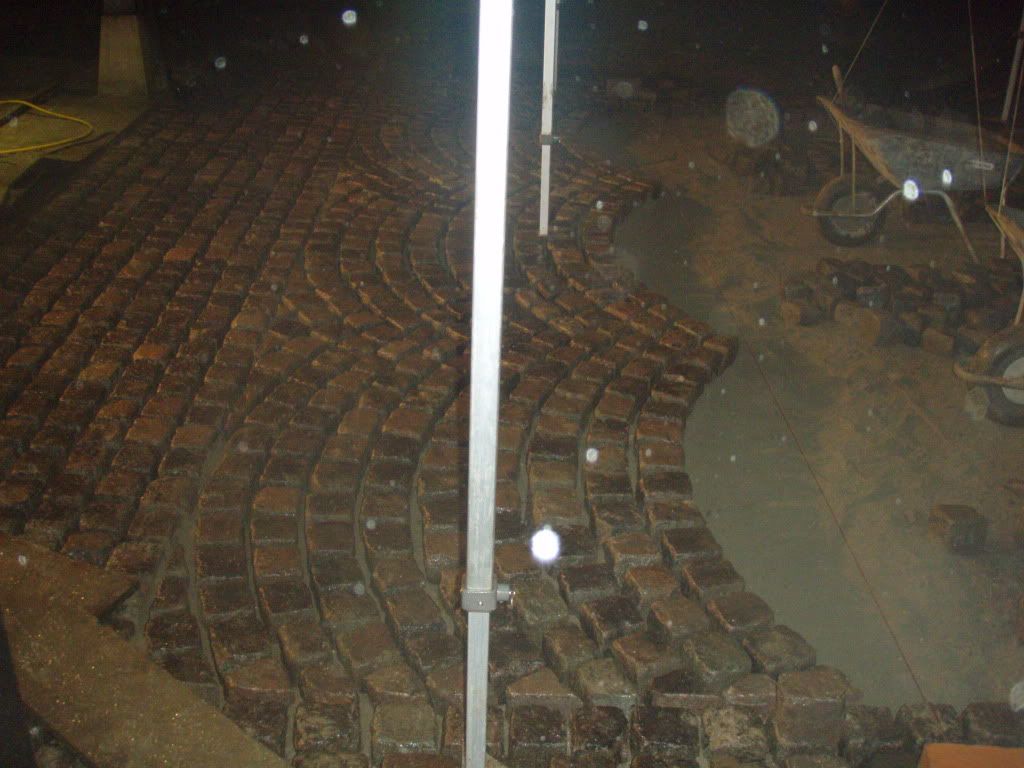 moving up the driveway rain every day and wind but we love laying setts in any weather.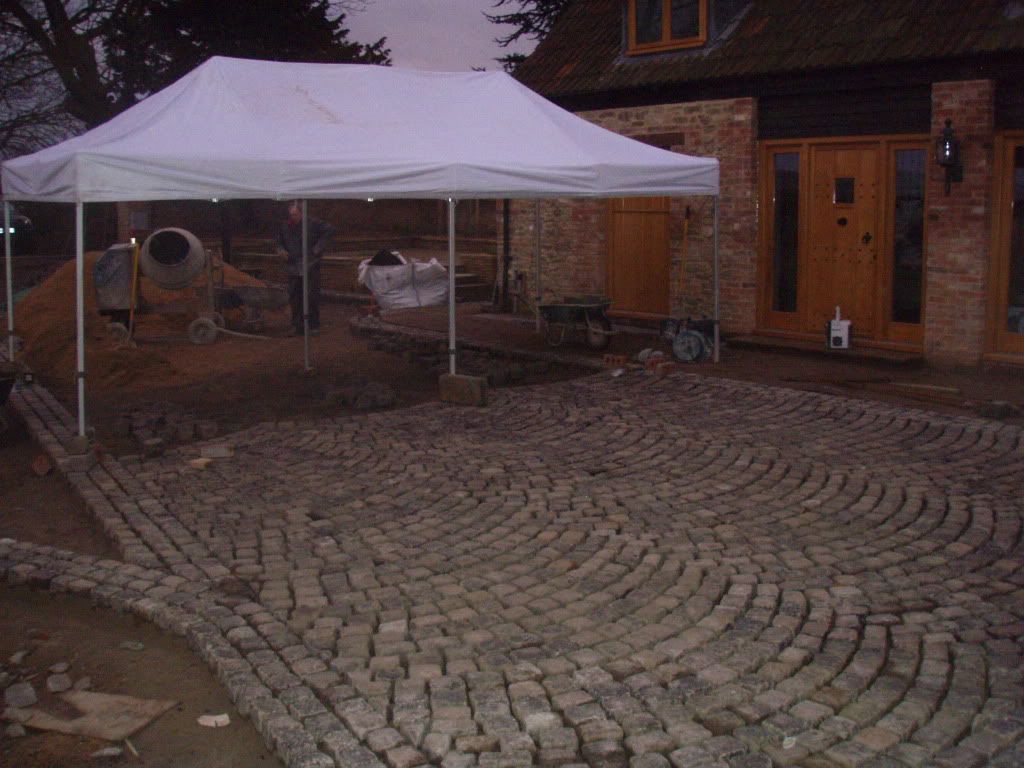 starting to take shape now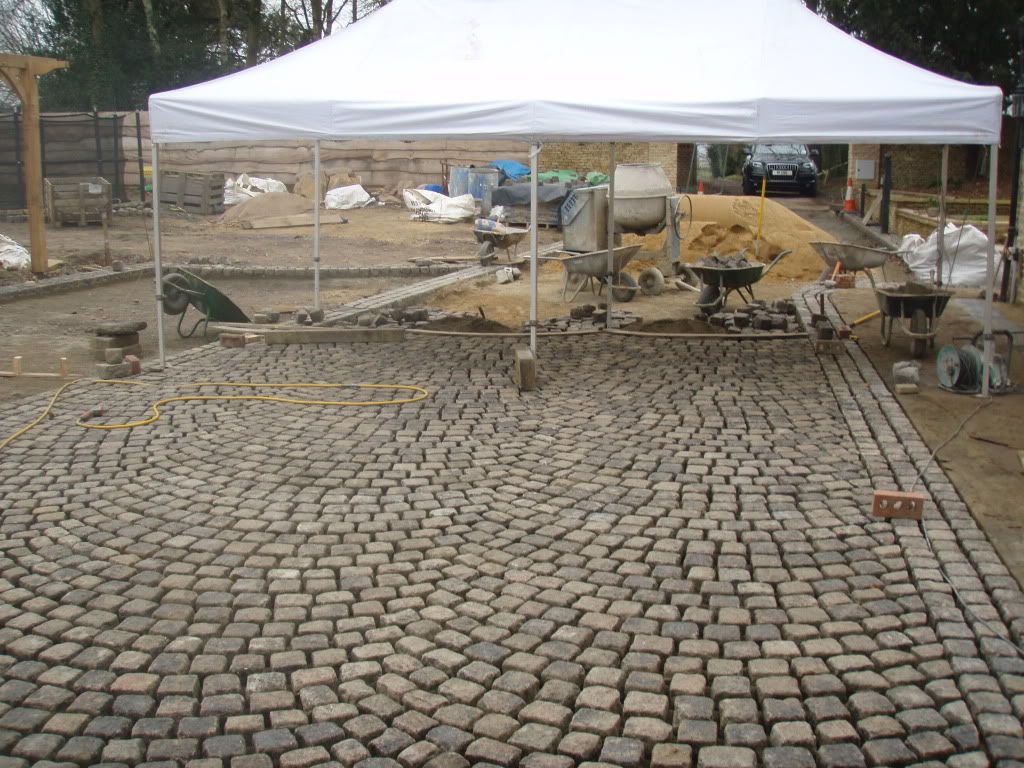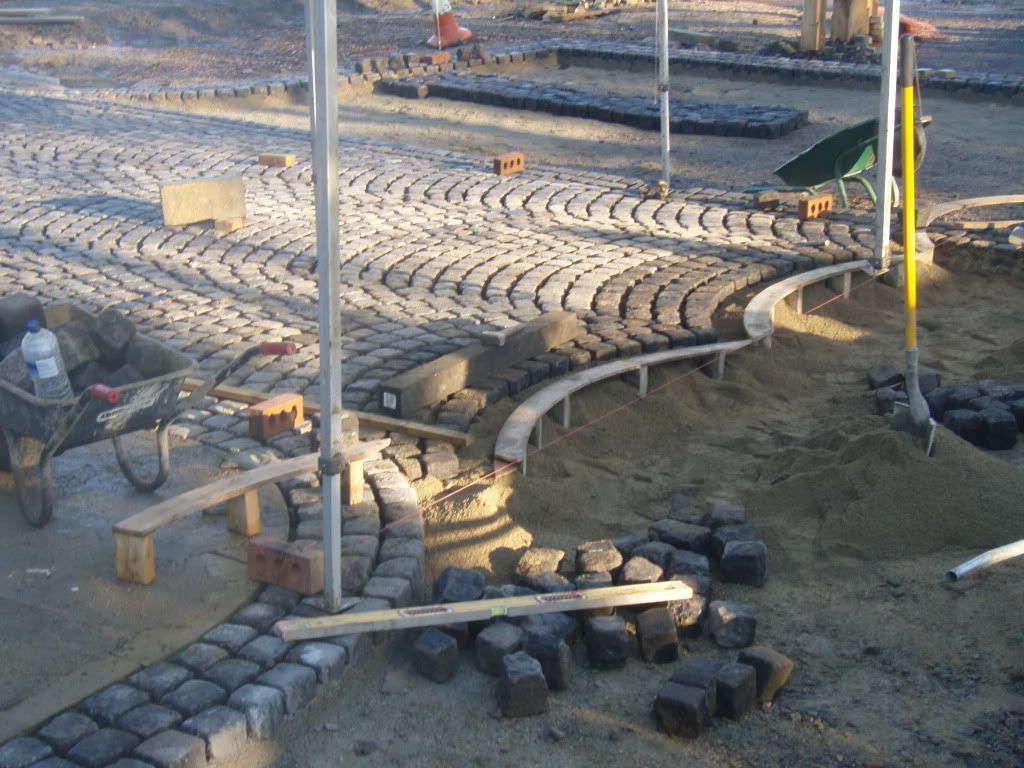 side parking area we changed the way the bogens went looked better than trying to lay them through the band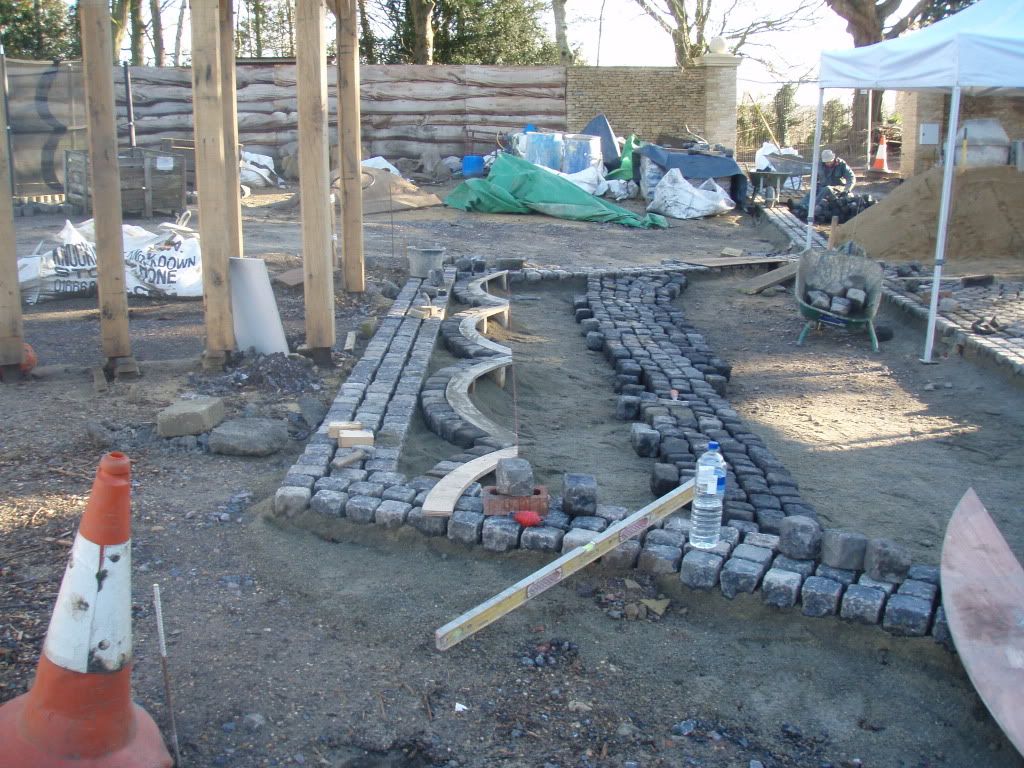 the house in sunshine .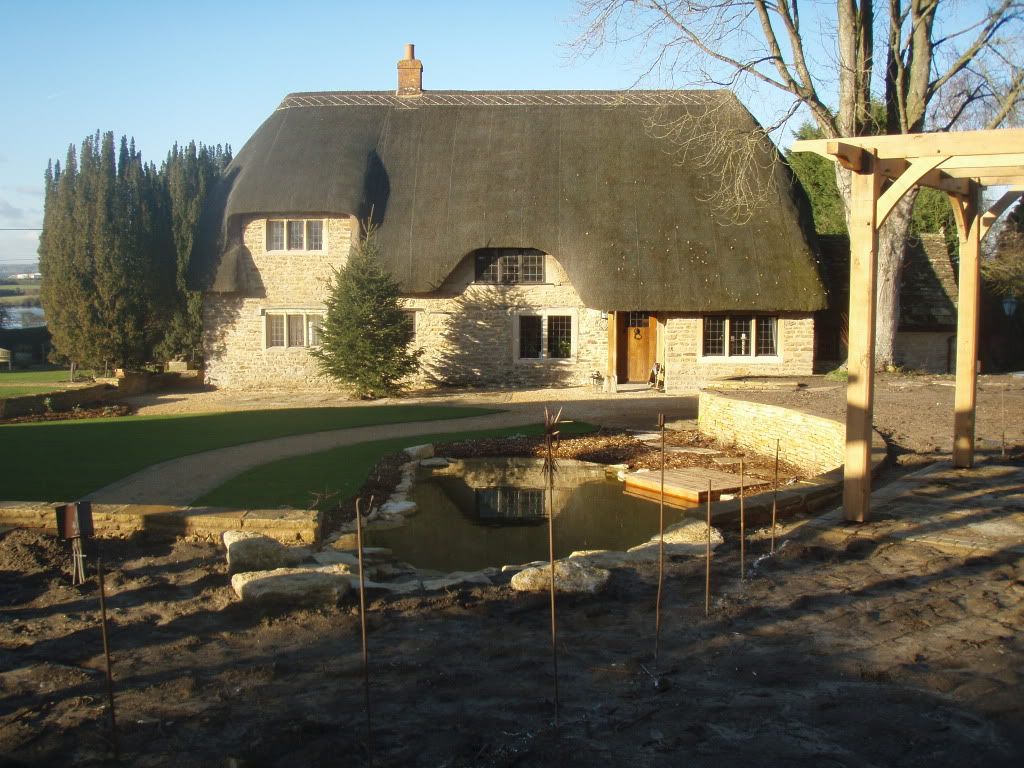 more pictures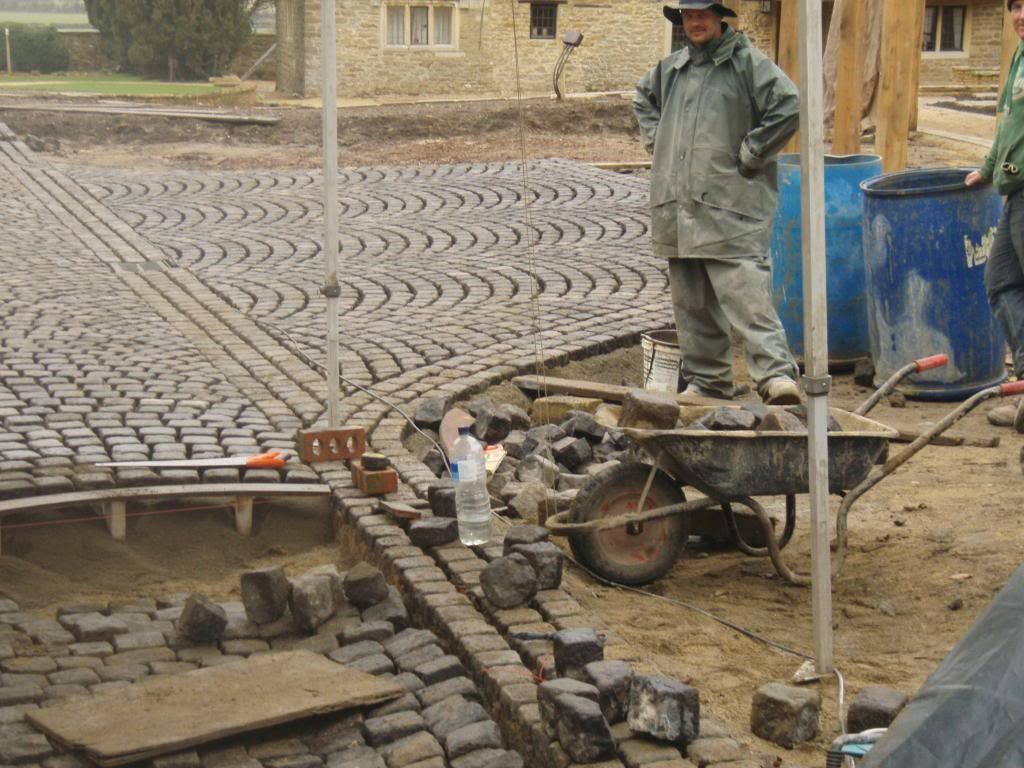 birds eye view you can see the level changes.
side view .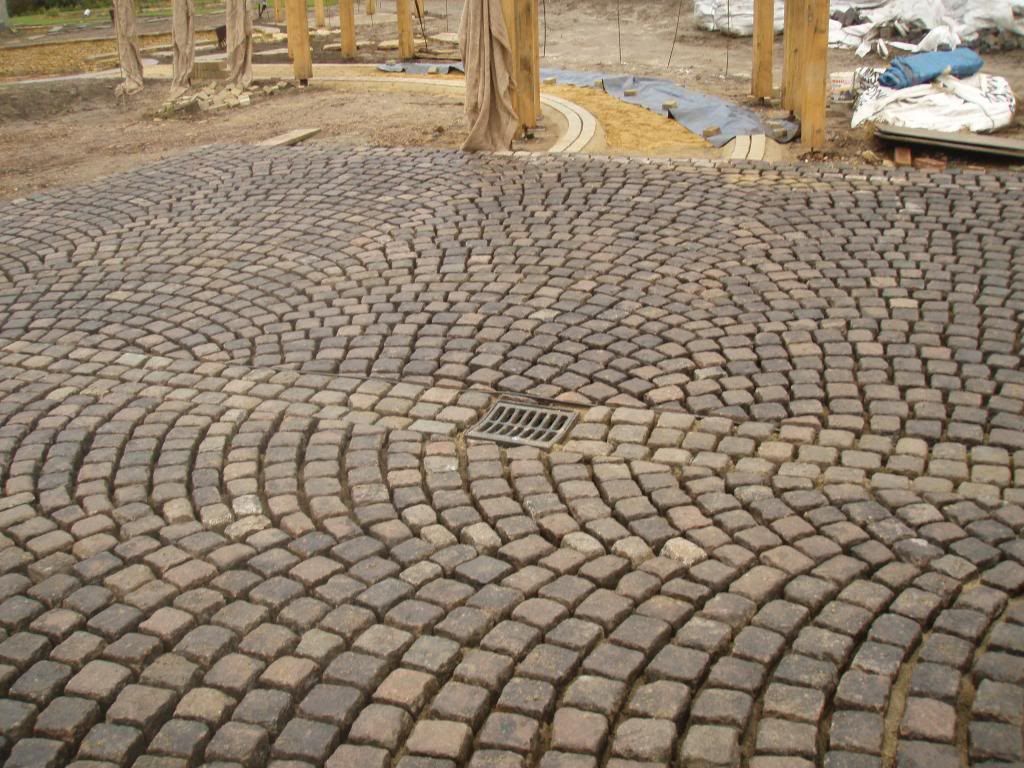 looking down as you can see we have to use the smaller "setts" to start the bogen once you get into the swing of it its fun.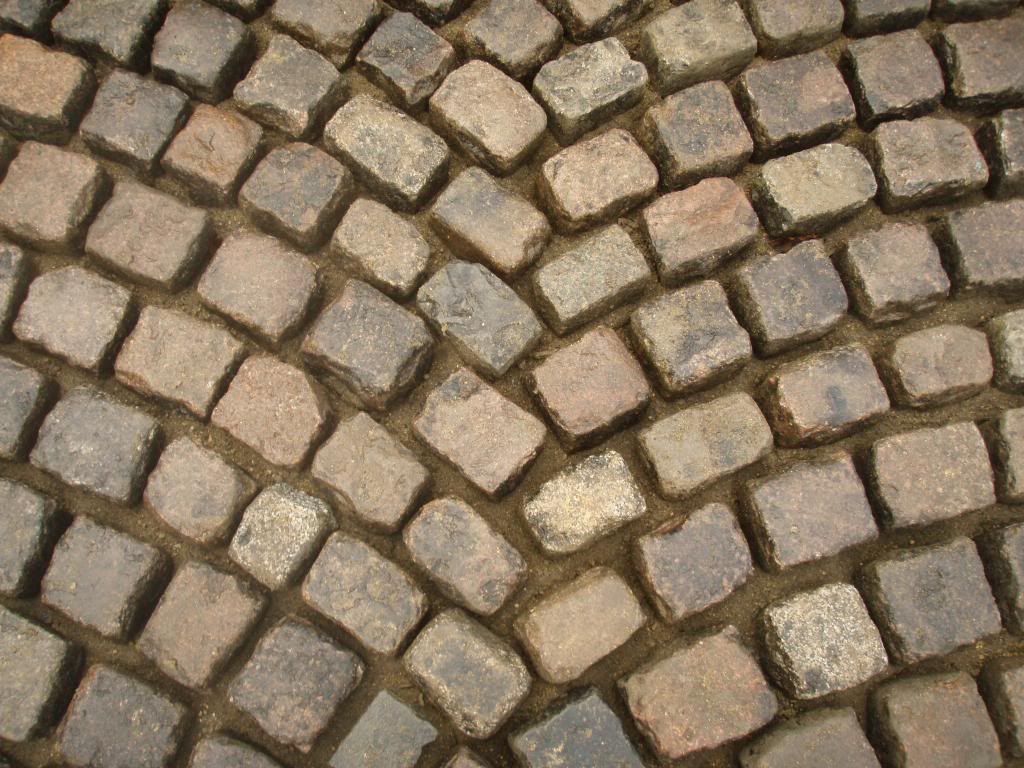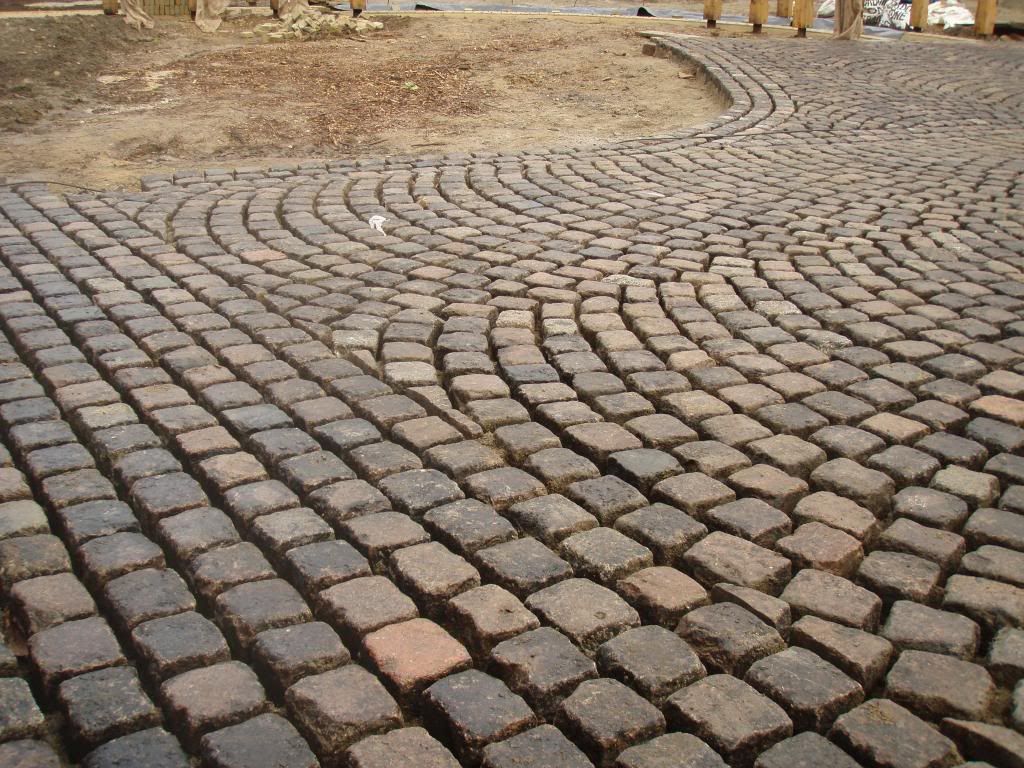 up to the gate
happy layers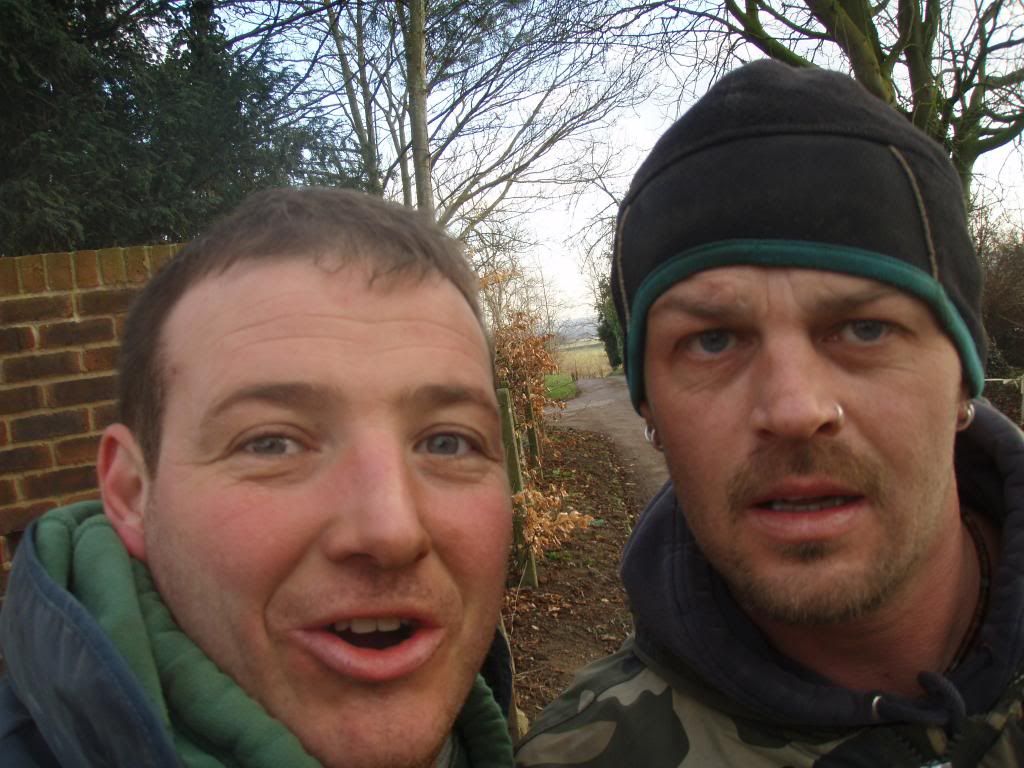 there i am in front of the camara
more birds eye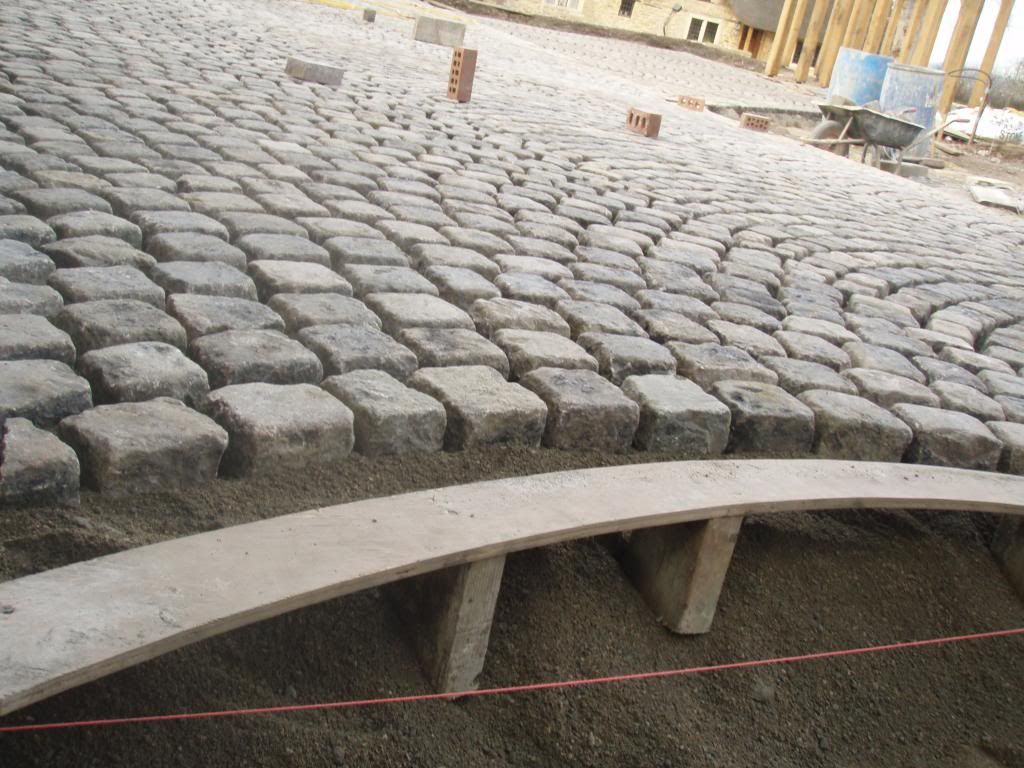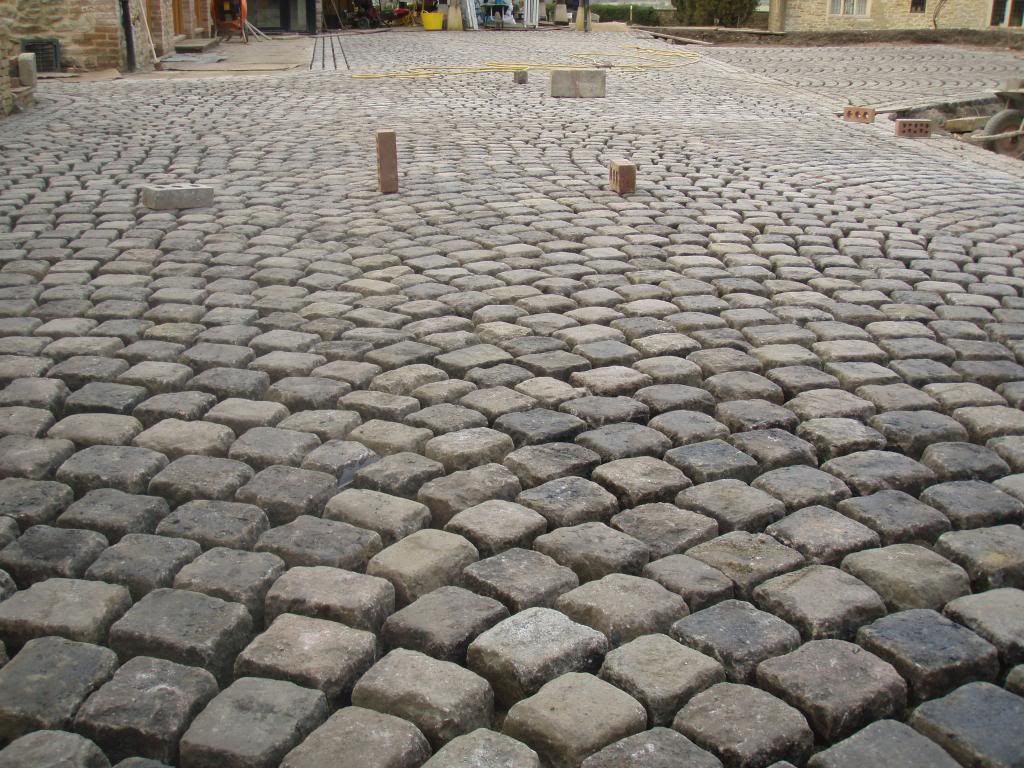 oh dear dark again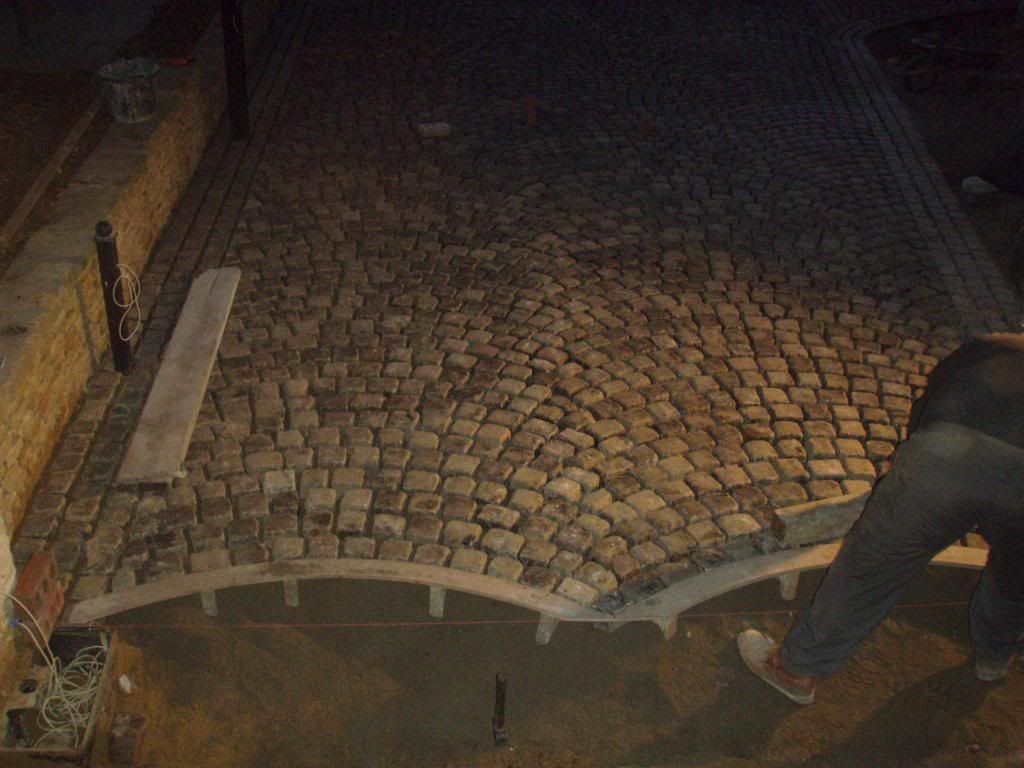 am ready for a few beers hard day at the office.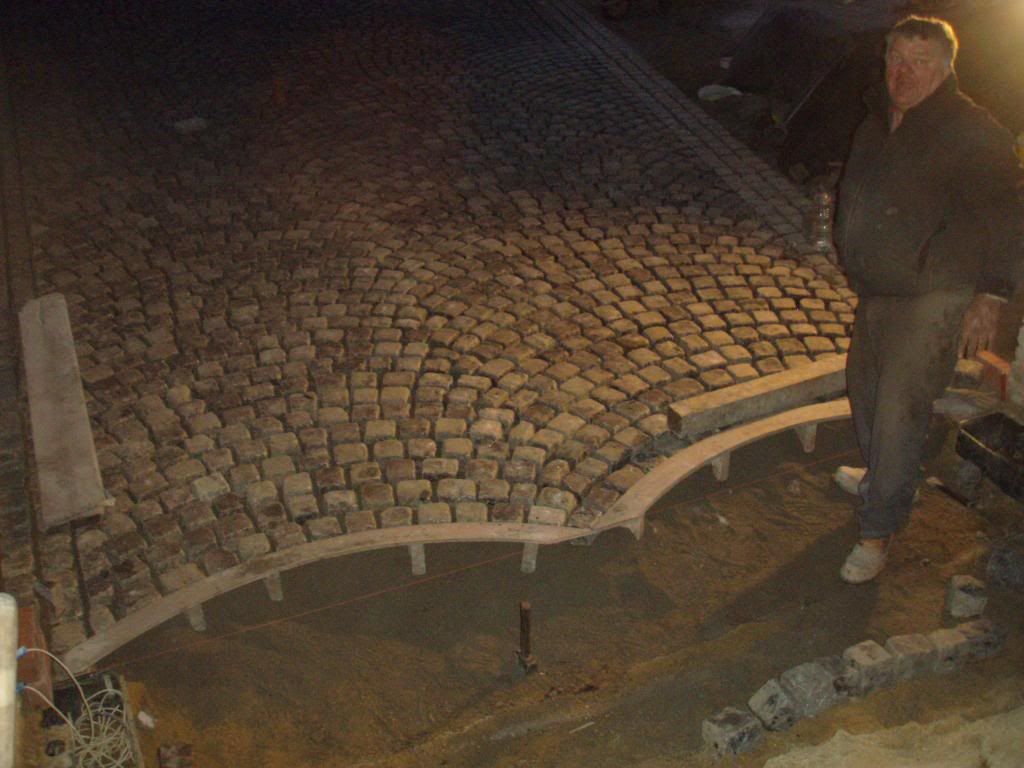 were there at last total m2 240. 17working days at our hours
this is inbetween stone pillers for gate band of 4 two eachside of gate happy days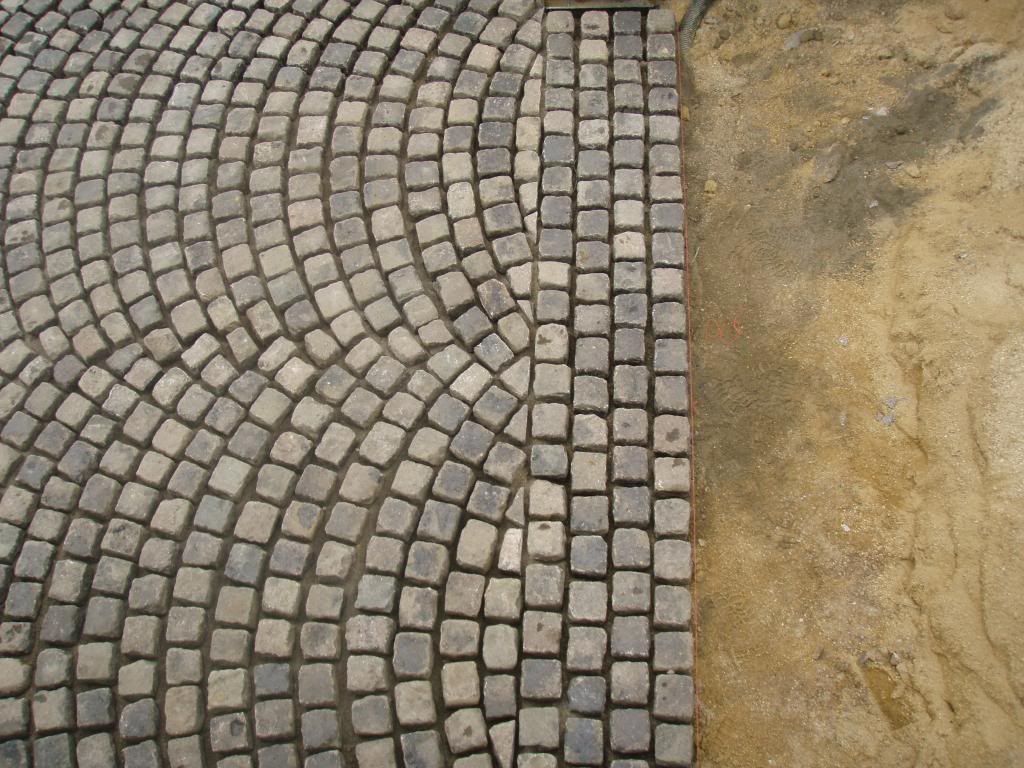 pictures taken from top of wall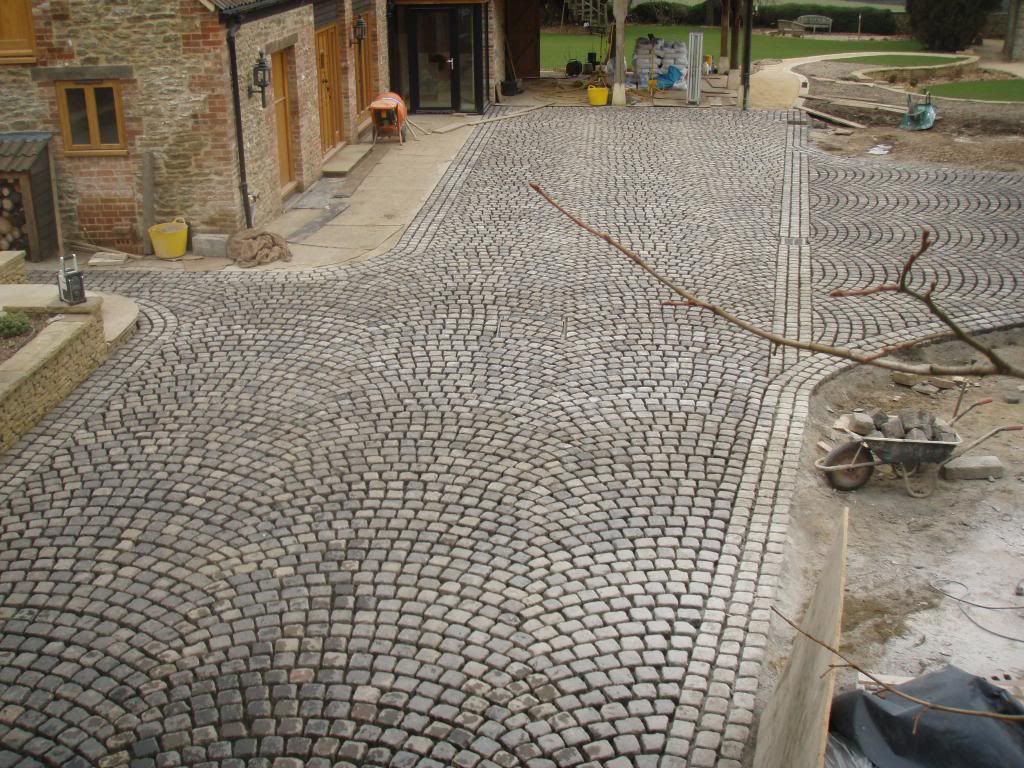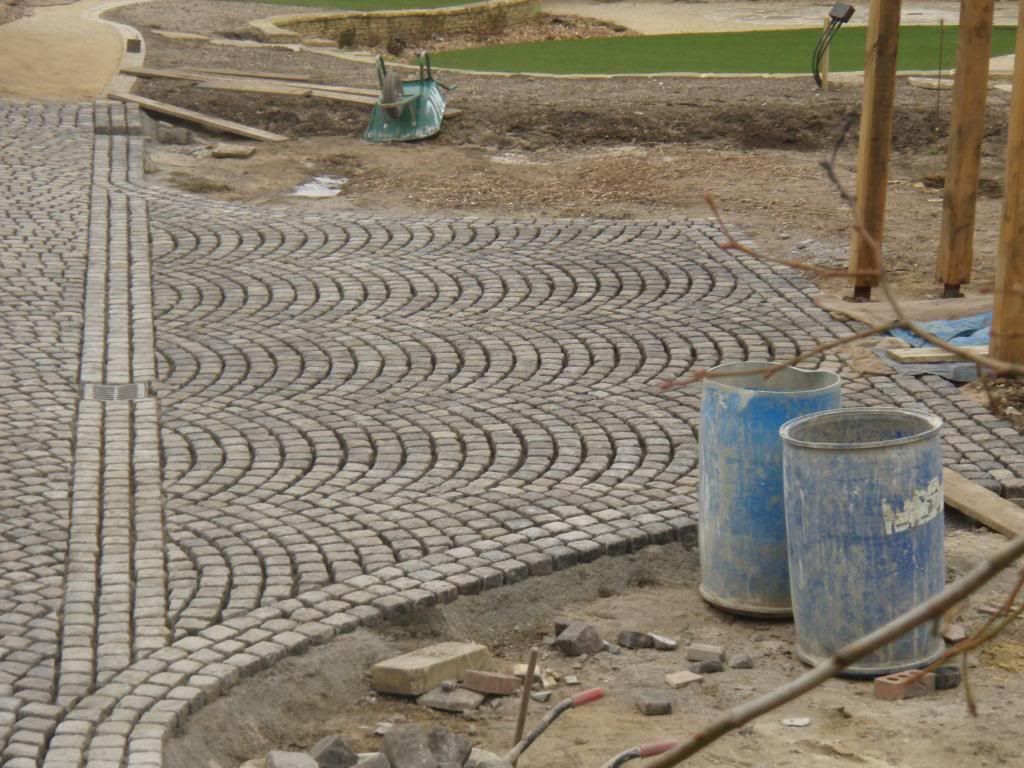 .
The Original Stone Paving Company